"All City Tour"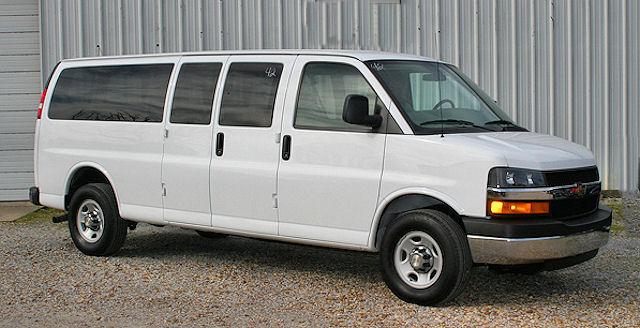 Travel through NYC by Bus or Van
The Tour has numerous stops to get on and off Bus
Hotel Pick up/ Marriot Marquis Hotel !!
Times Square 45th St. in Front Starbucks

Theater District visit Sardi's (Inside)

Fashion District

Madison Square Garden/Macy's

Fur District

Flower District

Madison Square Park/ Flatiron (STOP)

Empire State Building (VIEW)

Chelsea/ Meat Packing District

West Village

Greenwich Village

SoHo

Canal Street/Chinatown/ Gangs of NY

The Civic District

Brooklyn Bridge/ Woolworth Building/Tribeca
(Drive across Chambers Street to West Street to Murray Street)
(Drive State Street to FDR Drive passed)
LUNCH AT KATZ'S DELI or OTHER CHOICES
(Drive up 1st Ave passed)
East Village

Bed Pan Alley

United Nations
(Drive across 49th Street to Lexington)
(Drive up Madison to 49th Street)
(Drive up CP South- left to Central
Park West passed)
Columbus Circle/Time Warner Complex

Tavern on the Green/The Dakota/American Museum of Natural History/Great Apartment Buildings

Central Park 100th street Waterfall (STOP)
(Meet bus at 103 and Central Park West)
(Continue on Frederick Douglass Blvd. to
125 make right passed)
(Right on 5th Ave. passed)
Marcus Garvey Park

Millionaires Mile/ Museum Mile

Guggenheim Museum

Andrew Carnegie's mansion/ E. F. Hutton & Jackie O's apartments

Metropolitan Museum of Art/Frick Collection

Plaza Hotel
END AND DROP OFF
The stops can be altered to fit your needs and interests.
Half Day tour 4-5 hours
Topics & points of Interest!
Additions
Castle Clinton

US Customs house /Native American Museum

Bowling Green

Landfill-" Moon Lighters"

Men in Black Bldg

Moby dick

Hudson River

Erie Canal

Water Street

Staten Island Ferry

Vanderbilt and mothers $ 100

The bull

Dutch NY

Fraunces Tavern

Governors Island

Brooklyn Heights

South street seaport

Fulton Fish Market

Food Court Overlook:

BMW

Elephants & Stampede

Dumbo

Fulton's landing

The Brooklyn Bridge ( Women engineer)

Brooklyn Navy Yard

Prisons of War

Drive up to 34th street ( Highway)

Houston Street

Little Bombay

Erin Brockovich??? Bandshell

Corlears Hookers

Pen Pan Alley

Bellview hospital

Tudor City windows

United Nations history

Flags

Protests space

U Thant Island

Elephant ????

Trump Bldg/ Tallest /Who ???

Katherine Hepburn garden

Up First Ave.

Residential

59th street bridge

Trivia

Left on 86th street or 79th
( Time)
Central Park

Conservatory Water 72nd

Pale Male

Boat racing

C P Conservancy

Alice in Wonderland Pictures

Rich

Pierre Hotel owners

Penthouse$$$

Plaza Movies

5th Ave

Shopping Richest

Atlas

St Patricks

Rock Center

Off bus( Pictures)

Times Square

Naked Cowboys

TKTS

The Ball

Theater Unemployment

Ellen's Stardust Diner

Mars 2112

42nd past

Library lions

Garment District

Empire Plane crash

1 year 45 days to Build

Option ( Ground Zero Winter Garden view !)

Time permitting
The Tours can be divided into full day or half day segments!
TOUR # 1 Lower Manhattan
This would be an all day affair !!!!!
If interested we could arrange for other ½ day tours of……at a reduced rate!! SEE Below!
EXAMPLE of possible other day tours:
TOUR # 2 Mid Town (Monday)
Times Square

Rockefeller Center

Grand Central Terminal

U N Area

Park Ave

42nd street Library.
Harlem

Central Park

Morningside Heights

( Columbia University, St John the Devine Cathedral

Grants Tomb)

Upper West side

( Museum of Natural history area)
All tours by subway or bus! Excellent orientation and efficient way of learning and exploring NYC
Thanks
Susan & Art Zuckerman
In between tours visit sites that you "do not" need a guide!
Examples:
United Nations

Museums (Natural History or Met or misc others!)

Empire State or Top of the Rock

Broadway Shows TKTS

5th Ave retail

Churches

Zoos

Shopping

Many more…….
Or just revisit places they have seen on the guided tour and want to visit in more detail.
Radio show:
To have students and Parents on for a 20 minutes interview prior to visit to
" ASK SUSAN AND ART"
On a live segment about things to do and questions about NYC on live Radio!
Copy of show will be mailed to you weeks after your visit!
The live interview can be heard via internet the night of the interview by going to WEB site and clicking" listen Live"

OR

WVOX/ WVIP 1460
New York States Most Influential Radio Station"
Monday night at 8 to 9 PM