Be Our Guest on the Radio
Be A Guest!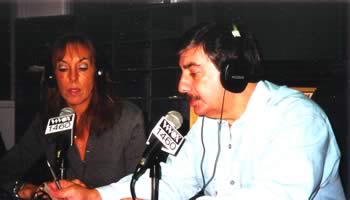 Think you have something our listeners would be interested in? You could be a guest on the Z Travel and Leisure Hour!
As a guest, you will participate in all the show segments. You will incorporated into the show's discussions and topics. Being a valued guest, you will be featured in a 12-15 minute segment discussing your business, hobby, or special interests and then asked to stay on the air and particpate in the remainder of the show.
Your involvement in the conversation is strongly desired. And you will be continually asked how the radio audience can find out more about you.
The goal is to make you feel at home on the air and have you share your experiecnces with the audience.
Have fun! Don't be shy and enjoy!
Email us at [email protected] and tells us more about you! We're always looking for interesting guests to have on the air!