Past Shows
Past Shows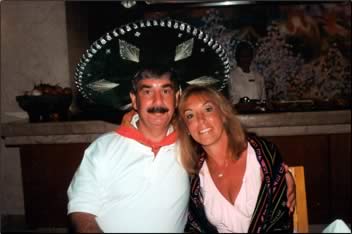 The Z Travel and Leisure Hour has had many very interesting and exciting guests.
Past guests include:
Tony Award-winning actress Frances Sternhagen
Comedian Soupy Sales
Gerry Frank, author of "Where To Find it, Buy It, Eat It In New York
Carol Wright, author of Blue Guide To New York
"Kramer" - the REAL Kramer from "Seinfeld"
The American Museum of Natural History's Director of the Einstein Exhibit
The Fraunces Tavern Museum Curator
The originator of the "Yankees Behind The Scenes" Tour
and many more!
Topics discussed have included:
The Newport, Rhode Island Winter Festival
Puerto Vallerto, Mexico
Mt. Tremblant In Canada - the best skiing resort in North America
Thanksgiving At Plymouth Plantation (Plymouth, Massachusetts)
The best weekend trips within 500 miles of New York City
Spotlights On New York City Neighborhoods
Hidden Pubs of New York
The Intrepid Air and Space Museum
The Rockefeller Estate In Westchester
Disney World, Universal and Orlando, Florida secrets and more!
Drivign To Florida - tips, stops, and enjoyment
Swimming With Manatees
Dog-Sledding Adventures
Arthur Avenue (Little Italy of the Bronx)
Central Park's Gondolier - "Venice In New York"
Sky Diving
Traveling With Pets
Ballet Dancing For Adults
Camping Out In Museums
Gus' Pickles ("Crossing Delancey")
Living History In Staten Island
Acting For Non-Actors
Cooking Schools
Elvis Impersonators
and much more!
You can always be sure there will be an interesting topic of discussion on the Z Travel and Leisure Hour!