Tour Highlights
"Tour Highlights"
With Susan and Art Zuckerman
Contact: 914 633-6658 or E Mail: [email protected]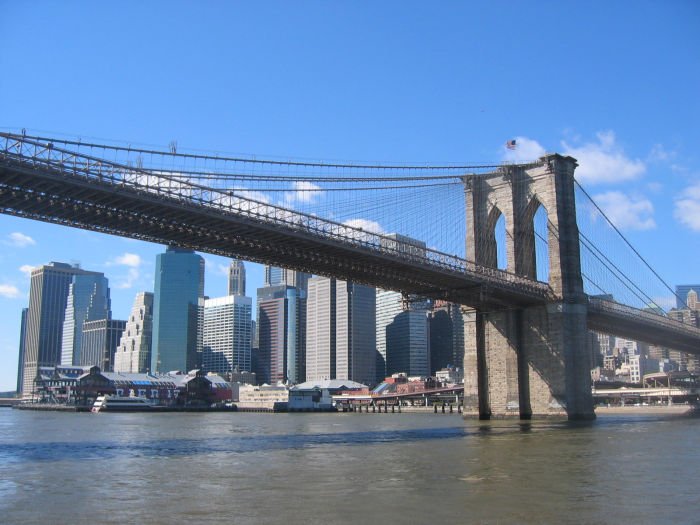 Neighborhoods
Greenwich Village & The West Village

Lower East Side

Chinatown

East Village & Alphabet City

5

th

Ave 42

nd

To 59

th

& Rockefeller Center "Controversies"

Across 42

nd

Street from the Library to the U N (Includes Grand Central)

Times Square & Hell's Kitchen

Harlem South & Harlem North (Can be 2 tours)

Morningside Heights & Upper West Side

Soho & Little Italy

Historic NY (The Battery to Wall Street)

Ladies' Mile (Gramercy Park, Union Sq. & Madison Sq.)

Movers and Shakers (Along 34

th

Street: JP Morgan Library & Madison Square Garden, Macy's, Murray Hill)

City Hall, Brooklyn Bridge, African Burial Ground, Ground Zero & South Street Seaport

Tribeca & Tango lessons- Explore Robert DeNiro's neighborhood

Central Park (Southern area)

Central Park (Northern area)

(Walking and limited walking options)

Millionaire's Mile and Museum Mile

Park Ave (Rich and Famous) and NY Real Estate secrets & diverse architecture

West Village and MePa
***EXECUTIVE TOUR: Be a guest on our radio WVOX 1460 show and tour ***
Ethnic Tours
Tour Staten Island's Fabulous Tuscan Garden, Travel on the Ferry to America to Mulberry street & old Little Italy
TRAVEL STEERAGE AS IF YOU WERE ARRIVING ON ELLIS ISLAND
Chinese Culture Tour

Asian Diversity Tour (Indian, Japanese, Korean, etc.)

Russian Brighton Beach Brooklyn & Coney Island

African American Diaspora

The Bronx Food Experience "The Real Little Italy"

Latino New York

Multi-Ethnic Neighborhood Exploration
Themes
Women of New York ( All City)

Women of Greenwich Village

Secret Museums # 1

Secret Museums # 2

Strange New York with a "Little Sex"
( With or Without SEX!)
The Atlantic Ave. Tunnel (Sundays only)
Attend a live reenactment of Old time radio broadcast
IE: "The Shadow" and others
Neighborhood tour options prior to show
(Pick 1 or 2 neighborhoods of your choice to visit)
World's Fastest Talking Woman Tour

"New York After Dark" or " Holiday Lights"

Legal New York (A little Murder and Mayhem)

The Hudson Riverfront (The Cloisters, Inwood Park and Fort Tryon Park)

War Time NY (From Early Dutch to Present day)

Musical New York

Opera Cabaret and Neighborhood

"Shop Till You Drop Tour" and Fashion Tour (Madam Alexander Doll Museum and outlet visit, and more)

Literary Greenwich Village

Financial NY & WALL STREET with Financial Museum, Federal Reserve, Trinity Church, Federal Hall & more

Times Square in Detail ( The Theater District)
Food Tours
(Note: "All" Food Tours cover different Ethnic Cuisines and unique neighborhoods histories & talks) Can Mix and Match
Ethnic Food Tour # 1 From Little Italy in The Bronx to Manhattan ( Italian, Chinese, Jewish)

Ethnic Food Tour # 2 Manhattan (Indian, Spanish, Deli, Belgian, Ukrainian)

Ethnic Food Tour # 3 Ethnic Queens
(Asian, Middle Eastern, Greek, Indian & neighborhoods)
(Irish, Soul and Manhattan adventure)
All Stops in Manhattan will visit the Famous Candy store of the Lower East Side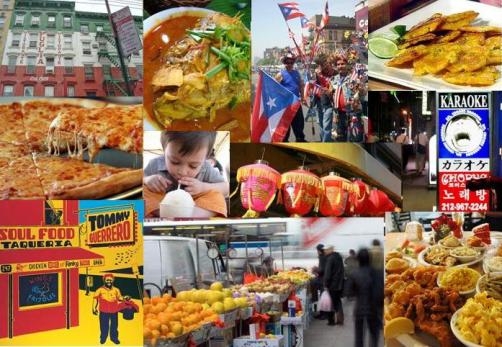 Unusual Pubs of New York
Visit the most historic PUBS of NYC and learn their history from Prohibition to Present day!
Some are haunted and some were speak Easies !
Chocolate Tour (By Bus or Van)(NEW)
Travel by bus through NY to visit the best Chocolate emporiums, tastings as you spend the full day experiencing these fabulous and diverse chocolate masterpieces
* Chocolate crepes
* Chocolate Italian Pastry and presentation
* Chocolate Samples at stops
* Quick lunch Break
* Chelsea Market
And of course non-stop history and Highlights of NY & Chocolate
Water Tours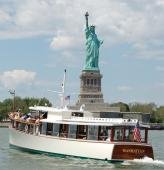 Brooklyn Series
Brooklyn Heights, Dumbo & Fort Greene's Fabulous Sculpture Garden "Walk part of the Bridge"

Ethnic Brooklyn- Most diverse in the world!

Little Odessa (Russian Brighton beach) & Coney Island

Park Slope and Prospect Park

Red Hook and BoCoCa & Middle Eastern Atlantic Ave.
Queens
Queens # 1 Louis Armstrong House, World's Fair and Flushing

Queens # 2 Roosevelt Island, Astoria and Long Island City
Staten Island
**** (Travel By Staten Island Ferry & Tour of Harbor) ****
& visit "The New Tuscan Garden" You'll think you're in Italy!"
"DA" Bronx
The Hall Of Fame, The Gould library ("The Pantheon Look alike!-"Landmarked"), Magnificent Woodlawn Cemetery and Grand Concourse; Lunch at Arthur Ave.

"Nantucket in The Bronx" (City Island and surrounding areas)

Arthur Ave. "The Real Little Italy"
Out of City Limits
"Lost in Yonkers" and the Pope's Seminary

Lower Westchester

Mansions of the Hudson

New Hope, Pennsylvania (The Genius Belt)
Miscellaneous
All City Tour (Full Day) by Bus or Van (Excellent for Groups!)

"Dog" Tours (Humans allowed!)
*** (Armchair Tours)*** Lecture series!
ARMCHAIR TOUR SERIES: (NEW!!!!) A series of pre-tour presentations in the comforts of a local hotel or meeting place!
This is geared for people who want to really gain an insight into the many neighborhoods of NYC prior to a visit. You'll learn during this 3 hour presentation, all the areas and things to do during a future visit.
There are slides and videos shown during this event. (OVER 35 TO CHOOSE FROM!)
GREAT FOR WINTER MONTHS!!!!!
Introducing
Newest Tours in the tour series…….
Middle Eastern, Indian, Greek and Asian cuisines
Irish cuisine, Soul Food, Indian and Mexican
Travel through NY and discover the great presidents
Who spent time in and around NY.
From Cooper Union to Plymouth Church
Travel from the Revolutionary times to present day
Prisoners of War to Atomic Buddha of Hiroshima
" It Happened In New York City" as you Travel back and forth in Time!
(Excellent for women as well as men!)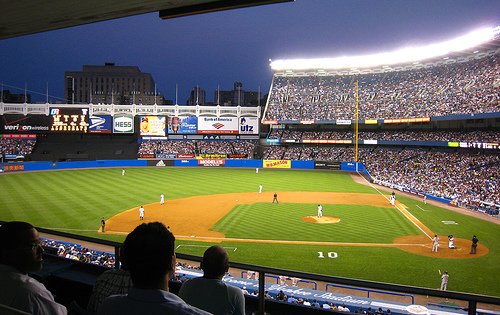 Visit some of the great sport locations of NYC,
* Track and Field Hall Of Fame, * Yankee Stadium (Option)
* Yogi Berra Museum, * Mets stadium (CITI Field)
* Gleason's Boxing Gym, * Meet Celebrity sports figures
* Belmont Race Track * Visit a memorabilia shop
* Learn about Sculling * Stars homes and stories
Meet a thoroughbred and a jockey up close, and learn about the great sports figures who have made NYC their home and much more with options (eat at a famous sports restaurant during the tour!)
Many other options and themes built around your interests
Tours can vary depending on original meeting local !!!!
*** ONLY FULL DAY SPORTS TOUR IN NYC****
The Gardens of New York ( NEW)
Travel throughout NY as you experience the amazing Garden of
New York
The East Village Oases
The Highline (America's only " Elevated" Park)
Secret Central Park - Conservatory Garden
Upper West Side's little known gardens
And many more……………………..
Business and Industry Tour ( NEW)
Spend the day visiting business and Industrial landmarks
Learn the art of Negotiating along the way
Hear the story of the richest moguls in American history their lives in New York City (museum visits as you travel all throughout)
A visit to the Grand Freemasons magnificent meeting rooms
How the other Half Lived Tour (NEW)
New York has been a melting pot of immigration many have made it and many have not, travel throughout NYC and hear and visit places that made history: The Gay Revolution, visit old Speak Easies and learn about prohibition, prostitution and Hells Kitchen, the Five Points and the Children's Aid Society with story's about the Orphan Trains that sent children out to the Midwest for adoption, Child Labor, union strikes and their origins, The Triangle Shirts Waist fire,
Woman's Temperance movement, strikes, protest and radicals and much more!
The Great Waterfall of Paterson, New Jersey &
NJ Achievers Tour ( NEW)
(The second largest waterfall in the East Coast!)
The Industrial City started by Alexander Hamilton; once the most powerful city in the East, outstanding technology museum, where the submarine was started; a silk factory and such notables as..
Lou Costello ("HEY ABBOTT"!)

Larry Doby ( First Black player in the American league)

The Colts ( 45's)

Alexander Hamilton

Stop at the Aviation Hall Of Fame

Visit The " YOGI BERRA" Museum
And many more………………………..
Art Gallery's and excellent ethnic restaurants as well
WINTER "POLAR BEAR" Club : "New"
: Observe or (You can partake if you dare!), Coney Island Museum and Little Russia experience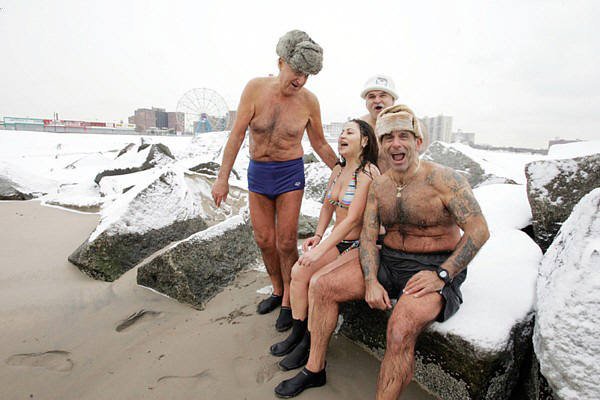 Ellis Island & Statue of Liberty Tour
Visit the origin of 40% of Americans in a "detailed" visit fully escorted for a full day experience. Feel what it was like to be an immigrant coming to America.
Battery Park and Bowling Green part of tour
Murder & Mayhem
Crime scenes in NY, Gangs, GANGSTER MUSEM and more as you travel throughout NY.
**************************
NOTE: All Tours are available with a
*15 Passenger Van or Luxury Bus*
(Optional)
All Tours can be customized and mixed and Matched!
NOTE: "ALL" TOURS CAN BE ADAPTED FOR LIMITED WALKING AND WEATHER!!!
From Groups 4-100
****ALL TOURS ARE GIVEN AS WALKING TOURS AS WELL !!!!!!!
NOTE: All licensed guides, teachers, authors, radio talk show hosts, our goal is to make touring & learning fun!!
(You'll never look at New York the same way again !)
Feel Free To Call For Details 914 633-6658
Last Updated Friday, January 07 2011 @ 05:41 AM CST|63,697 Hits